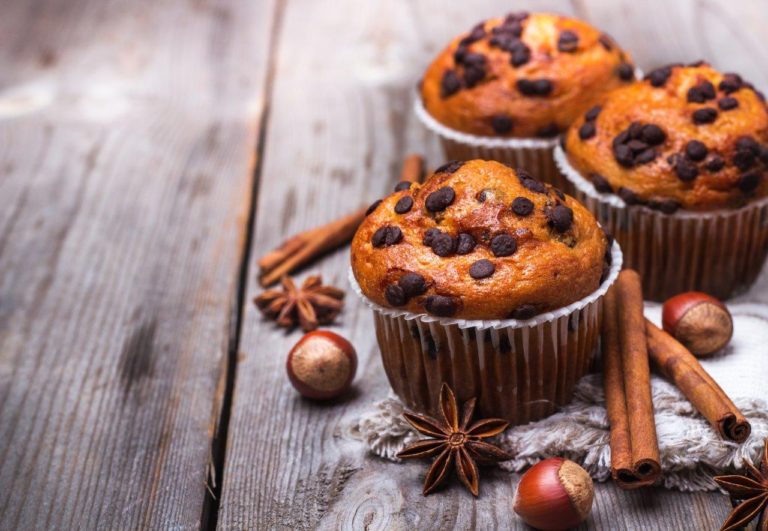 When I first went cold turkey into vegan cooking and baking my first thought was "What the heck do I use for this?" I had baked cookies, cakes, pies and every other type of confectionery my whole life but of course it contained copious amount of sugar and fat. I always had eggs on hand and if you opened my cabinets you would find a wide array of items to make cookies quickly.
So to help in your plant based baking journey I wanted to share with you what I keep in my pantry so that I can bake wonderful cookies, cakes, cobblers and pies whenever the mood suits you. Please keep in mind that this list isn't definite but I wanted to provide you with a list that I have, so let's start sharing:
Flour of all sorts- spelt, pastry, whole-wheat, all-purpose, cake, gluten free etc.

I use a lot of the Bob's Red Mill brand or King Arthur or Hodgson. Please keep in mind that some flours are bleached, so try and purchase the unbleached flours.
Bleached flour is treated with chemical agents to speed up aging, while unbleached flour is bleached naturally as it ages. This affects not only the color and grain of each type of flour but the end result of baked goods.
Bleached flour uses bleaching agents (commonly benzoyl peroxide and chlorine gas, among others) to speed up the flour's aging process. This results in a whiter, finer-grain flour with a softer texture. Some people with sensitive palate can notice a difference in taste with bleached flour. (shared from organics.org)

Raw Cane sugar 

Watch what sugars you are purchasing. A lot of sugar is not plant based/vegan and it also goes through a process that involves bone char and bleaching. I use Turbinado Raw Cane sugar so that I don't have all the chemicals.
A special tip when you are using sugar in a recipe: put the sugar in a blender or food processor. The sugar will break down and will dissolve in your recipes better.

Organic Dark Brown sugar 

I love using the Wholesome Sweetener brands.

Powdered sugar 
Raw Agave

Raw agave takes much longer to make, 4-5 days versus 24 hours for regular agave and is less processed. There are many different types of raw agave on the market so just make sure that you purchase one that says "raw agave".

Organic Molasses

One of my favorites in the Wholesome Blackstrap Molasses. Reminds me of my grandmother and her homemade Kentucky Bourbon Pecan Pies.

Pure Maple Syrup

Maple syrup is derived from the sap of maple trees. Unlike refined cane sugar, which undergoes a very long process to be condensed in crystallized sugar, maple syrup is a more natural, unrefined product.

Medjool Dates

Do you know how to store dates? Here is a great tip: Fresh dates will keep at room temperature for about 45 days. Dates stored in the refrigerator are good for up to 6 months, and frozen Medjool dates keep for up to a year. Dried dates can be refrigerated for a year, or frozen for as long as 5 years. I personally keep mine in the refrigerator.

Cacao Nibs

I love the ones that Whole Foods has. Great to use in puddings, etc.

Baking powder

Did you know that baking powder is a mix of baking soda, acid and a starch? If you would like to make your own baking powder here is the recipe: ¼ cup cream of tartar and 2 tablespoons baking soda. Mix and store in an airtight jar.

Baking soda 
Cornstarch, but I also have tapioca starch, potato starch, etc.
Sea salt  
Dry Active Yeast
Ener-g egg replacer, but I also have ground flax seeds and chia seeds that I can mix with water to make egg replacers, along with silken tofu.

Ratio for egg replacers. If you are using Ener-g, the ratio is on the back of the box. For flax or chia seeds you will want to use 1 tablespoon seeds + 3 tablespoons water and that will equal 1 egg.
For silken tofu, use ¼ cup blended silken tofu to equal 1 egg.

Applesauce – unsweetened
Pumpkin puree – use for oil replacement

You can use pumpkin puree in a chocolate cake and it will come out moist and it will not taste like pumpkin. I love pumpkin in most anything.

Cacao powder

Here are the differences between cocoa and cacao powder.
Cocoa: Cocoa refers to the powder that is commonly seen in American supermarkets and stirred into beverages. The process used to create cocoa entails applying high heat to raw cacao, which destroys some of the beneficial nutrients it contains.  Also many manufacturers supplement their cocoa powder with added sugar, oil, or milk fat.
Cacao: Cacao is a pure form of chocolate that comes very close to the raw and natural state in which it is harvested.

Chocolate Chips – Vegan

I use the 365 Everyday Value Dark Chocolate Baking Chunks.

Different types of dried fruit – apples, raisins, cranberries, etc.
Different types of nuts – I add these to cobbler toppings and cookies. I always have on hand – pecans, walnuts and almonds.
I also always keep a homemade brownie baking mix on hand (in a large mason jar) as well when you are looking for that quick sweet fix. If you would like this recipe, please let me know.
I hope that you enjoyed this Pantry Baking Post and many more to come.
With Much Cooking Love,
Kelley
Plant Based Kitchenista