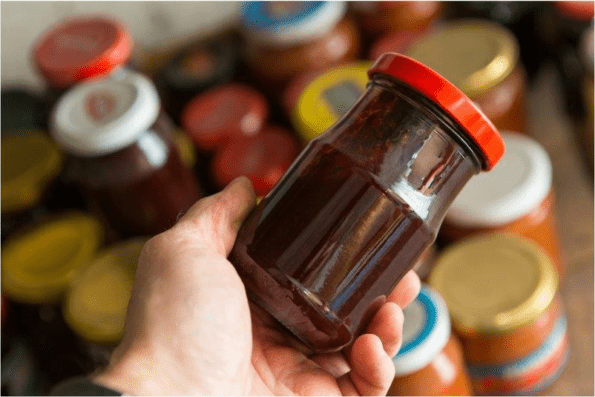 When you move to the plant based lifestyle there are many things that you need to find substitutions for, so let's start exploring.
Pasta:
Remember to always check for hidden ingredients such as whey, eggs and butter. I remember looking at all of my boxes of pasta that I had and finding eggs. What I did was put them in a box in  my kitchen and then find the closest food bank and dropped them off for someone else to use.
For substitutions the market has changed a lot in the past 10 years so finding pasta without eggs is pretty easy. The Barilla line is great and has many choices and you can find the Barilla line in most grocery stores. Trader Joe's also has a great signature line of pastas. Another one of my favorites that is in the grocery stores is the Ancient Harvest Quinoa Super-grain Pastas. The first time that I tried these was in a restaurant in Scottsdale, Arizona. It was love at first bite.
Noodles:
I didn't grow up eating or enjoying Soba noodles or any of these types of noodles, but I have very much grown to love them. Soba noodles are made with buckwheat and wheat flour and they are high in protein and fiber. They hold their shape and the different colors make for beautiful dishes whether hot or cold.
For substitutions my favorite is the Eden Organic Soba Noodles and Udon. There are many different flavor profiles and styles but a few that I have tried that I am a big fan of are: Brown Rice Udon, Soba 100% Buckwheat, Organic Udon 100% Whole Grain and Organic Wheat and Rice Udon.
Canned Tomatoes:
Canned tomatoes are a staple in your pantry, or at least they are in mine. I keep at least 10 to 12 cans of diced tomatoes or whole tomatoes in my pantry and then in another storage area I keep a case of tomato sauce. You never know when you are going to have a craving for enchiladas and need 4 to 5 cans of sauce.
For substitutions I know have the following brands; Eden Organic tomatoes, but these are not easy to find, Muir Glen diced, whole and fire roasted tomatoes. I have large 24 ounce cans and also the smaller 14.5 ounce cans. I always look at the back of the can and try and find the tomatoes that have the smallest amount of ingredients. One of my favorite tomatoes in dishes, especially homemade Capellini Pomodoro is Italian Plum tomatoes. I have access to a bulk kitchen store and I buy these buy the case and freeze what I don't use right away.
Breads:
I grew up on bread of all types but especially with dinner. My mom used to place bread on a baking sheet with butter and garlic powder and broil in the oven, especially on pasta night or she would put butter, cinnamon and sugar on bread and broil it for breakfast. I loved this type of bread but I don't use butter anymore so it is now a distant but pleasant memory.
For substitutions I use the Alvarado Street Bakery bread. You can find it in the frozen bread aisle of stores such as Whole Foods or even better, if you have a large family and space, order it from Amazon by the case. It is about 12 loaves and if you have freezer space this is the way to go and you can set it up on re-order so you never run out. I also use the Ezekiel brands for burger buns and when I need a different type of texture. I am sure that there are tons of other favorites out there, but these are the two that I stick with.
I hope that you enjoyed this Plant Based Pantry Substitutions and many more to come.
With Much Cooking Love,
Kelley
Plant Based Kitchenista